Episode 9
Feature Film:
Pickup on South Street
Hosts: Tom Blain (tomblain@jackasscritics.com or JackassTom) and Matt Fuerst (fuerstma@jackasscritics.com or JackassMatt)
During our first section, we do our usual Bullets in the Chamber segment, talking movies and news. For our main segment, we focus in on Samuel Fuller's Pickup on South Street
.
During this weeks Bullets in the Chamber, we talk:
JackassTom is in Japan! How many movies does it take, to make Tom insane on a flight from the Midwest to the Land of the Rising Sun. Tom talks about the Oscar Nominated movie, Real Steal, along with Steve Martin's latest folly.
JackassMatt talks about ironically buying a ticket to see Ghost Rider 2:3D and finding himself actually liking it. A lot. And the cool stuff they are already planning for the Blu Ray release.
On the eve of the Oscars, JackassTom pontificates on the 10 films nominated for Best Picture of 2011. We both figure The Artist is a shoe in for the Best Pic award.
In our digital media segment, we talk about Comcast launching Streampix (cool name, ya'll!) and the fact that Starz films are about to expire off Netflix streaming.
Lastly, Tom reflects quickly on the his lost Quentin Tarantino film, Inglorious Basterds. Tom likes, nay in fact, loves Basterds, and both Jackasses pontificate the idea that Tarantino may be criminally underrated.
Our focus this podcast is the 1953 film from director Samuel Fuller, Pickup on South Street

Fuller has grown quite a cult following in the years after his death. Commonly known for his black and white films focusing on the hard life; Brutality towards women was common in his films. Pickup mixes some 50's America red scare underpinnings with a look at the life of a low level city hood.
JackassTom finds a lot to like in Fullers work. JackassMatt has a tougher time swallowing some of the bitter medicine Sam is feeding him.
Segment A Length: 69:40 (A new world record!)
Download Segment A: MP3 (32 Megs)
Segment B Length: 71:45
Download Segment B: MP3 (33 Megs)
---
Show Links:
blog comments powered by

Disqus

Podcast Feed
Pickup on South Street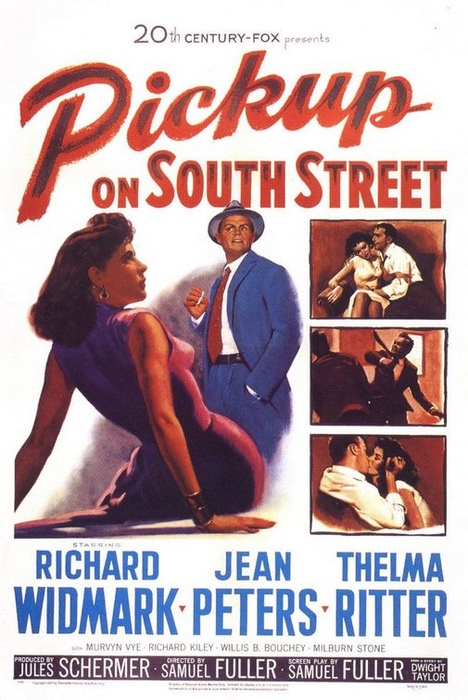 ---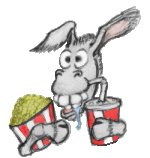 ---